Rafał Brzoska
President of the Board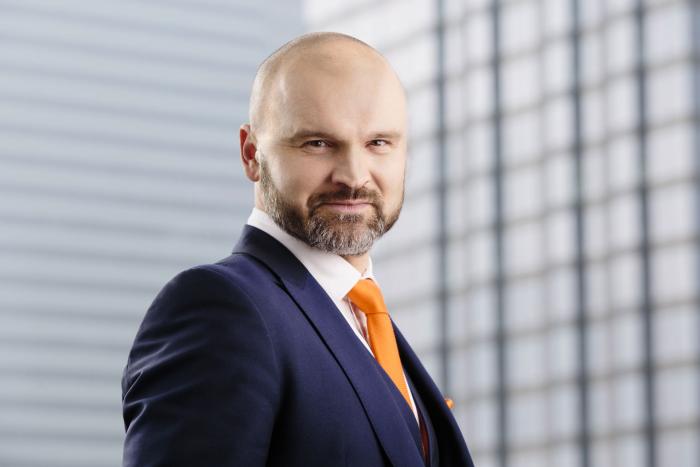 Founder of the Integer.pl Group companies which he has been developing since the beginning of their operations. Experienced manager, specializing in newly established markets with significant growth potential.
Graduate of the Faculty of Management and Marketing at the Academy of Economics in Cracow. He is interested in literature on financial markets and stock exchange analyses. His passions include travelling, diving and extreme sports.
Managerial capabilities and innovative approach to business of the President of Integer.pl Group find their reflection in the title of the Manager of the Year won in the competition "Laury Magellana" organized by the Corporation of Graduates of the Academy of Economics in Cracow as well as the success of participating in the finale of the prestigious ranking: Entrepreneur of the Year 2008.
Adam Aleksandrowicz
Vice President of the Board, Chief Financial Officer
Graduate of Finance and Banking at the University of Gdańsk. In 1997, he completed postgraduate studies at the University of Michigan - Michigan Business School, General Management Programme, Ann Arbor.
Adam Aleksandrowicz began his professional career in 1996 in Bank Gdański S.A. as a Specialist in the Investor Relations Office. Between 1997 -2003, he worked in O.M. Investment Sp. z o.o. as a Consultant and Senior Consultant, and in PWC Poland as Corporate Finances Manager. In subsequent years, Adam worked in Pliva Kraków S.A., AstraZeneca Pharma Poland sp. z o.o, AstraZeneca Russia ZAO, Bioton S.A., American Heart of Poland S.A., as the Financial Director, Member of the Board of Directors and President of the Board of Directors.
Marcin Pulchny
Vice President of the Board
Graduate of Finance and Banking at the University of Economics in Cracow. In 2006, he completed a bachelor programme in International Business and Management Studies in Avans Hogeschool in Breda, the Netherlands. He is a qualified statutory auditor.
Marcin Pulchny began his career in 2006 in the Cracow office of PricewaterhouseCoopers where he worked until 2014. Initially, he worked as an Associate and then as a Senior Associate. In 2010, he became an Assistant Manager, and between 2011-2014 he worked as a Manager. Since 2015, he has been associated with the Integer.pl Capital Group.